The 68th Annual Golden Globes ceremony was last night in Beverly Hills, CA and as someone who has been watching since I was a little girl, last night did not disappoint. The Golden Globes is the love child of the Emmys and Oscars, celebrating the best actors in both television and cinema, so the star power in the Beverly Hills Hotel on Sunday evening was quite electric. Like most award show revelers, I know that the red carpet is a huge part of the appeal and I love to play critic to all the fashion since celebrities set the gold standard. They have infinitely more experience with grand events than us mere mortals so there is a lot that brides can learn from the red carpet, both good & bad. I'm about to give you my two cents for the top 5 red carpet rules that can be applied to weddings.
#1. Wear what fits you, always.
The biggest celebrity fashion mistakes are not due to fabric or accessory choice, they are always due to selection of attire. Knowing your body measurements and shape is the best tool for normal clothes and for your wedding day. Basically, your wedding day is NOT the day to pretend you don't have the hips/arms/legs/chest/etc that you really do have. Per always, Eva Longoria makes the most of what she has and wears her beautiful gown with confidence.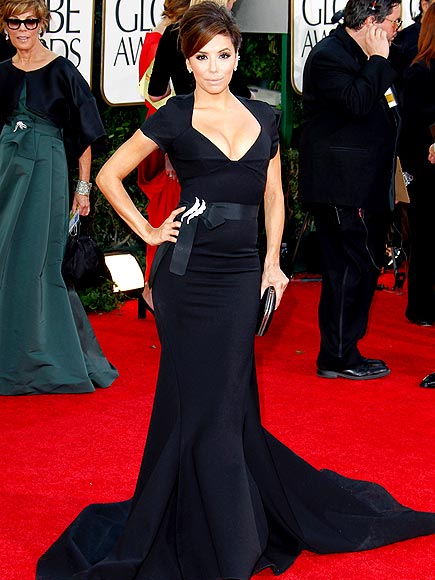 Credit: Lionel Hahn/ABACA
#2. Stand up straight and smile, smile, smile. I think we can all agree that Sandra Bullock is gorgeous but without a smile she does not shine the way she normally does. And neither will you if you aren't smiling on your big day. I know it seems a daunting task to smile for a full day but these pictures will last forever and you want your grandkids to see you enjoying your wedding day!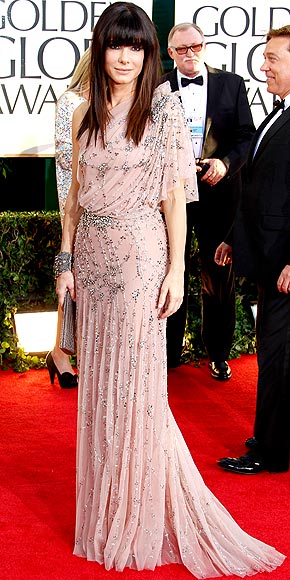 Credit: Steve Granitz/WireImage
#3. Pick either statement earrings OR a necklace to focus on, don't clutter your yourself. If you have a high neckline, wear the statement earrings and if you have a lot of decolletage showing (in a tastful way), showcase a great necklace. The only way to do both is making sure there is a delicate balance, say diamond solitare earrings with the matching necklace or even a pearl set. If you are not sure, ask your bridesmaids- they will tell you the truth. Catherine Zeta Jones is always flawless and chose to showcase speactaular earrings with her amazing dress at the Globes.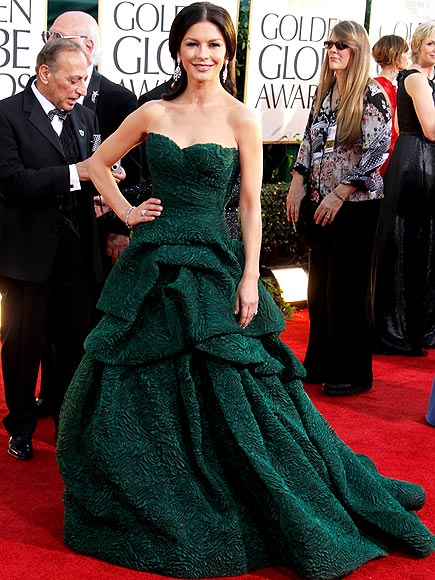 Credit: Jeff Vespa/WireImage
#4. Keep the details simple and confined aka wear the dress, don't let it wear you.
If you are a bride who loves fashion-forward dresses with interesting silouhettes or lots of intricate lace and beading details, you must walk the fine line of "how much is too much". Amy Adams is a great example of pulling off a dress with serious edge and appeal without letting it overwhelm her. Lea Michele is too petite to pull off such a voluminous dress and it takes away from her beauty. (The less distracting options would be to have the color be a very pale pink or less volume at the bottom in a bolder fuschia, but that is my opinion.)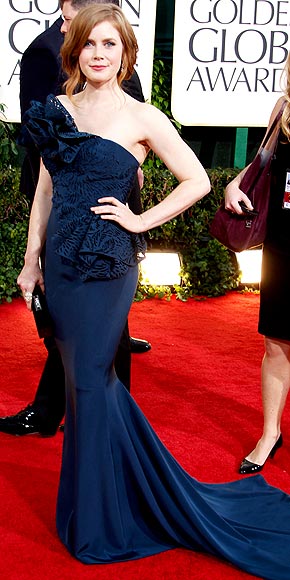 Credit: Jeff Vespa/WireImage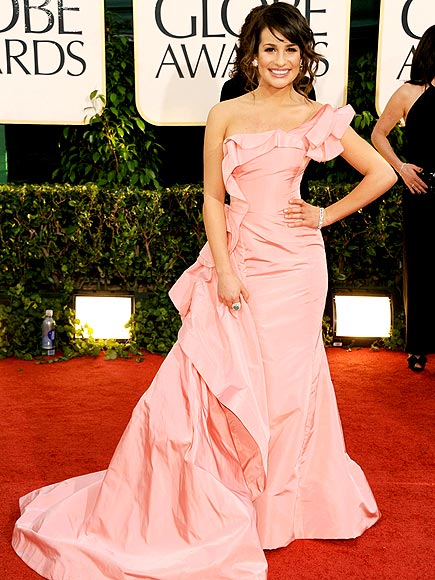 Credit: Frazer Harrison/Getty
#5. Everything should make sense together, this is a package deal. The hair, make up, the jewelry, shoes- all of it should compliment the dress and most importantly the bride. If you have a delicate dress with severe hair or makeup, it will be distracting. Diana Agron is a perfect tribute to a beautifully cohesive look.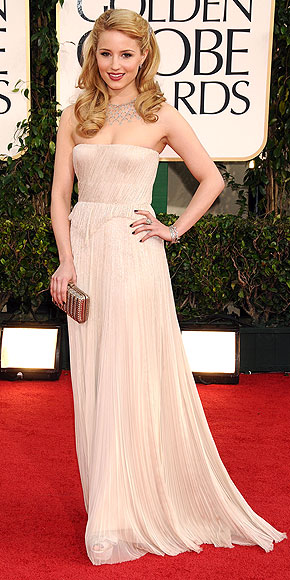 Credit: Broadimage